Pfalzwerke
| | |
| --- | --- |
| country | Germany |
| customer | Siemens AG, Germany |
| end customer | Pfalzwerke, Germany |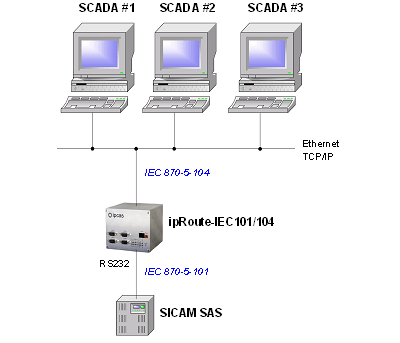 Coupling of the SICAM SAS to the three PSI control stations is implemented via the ipRoute router from IPCOMM. Conversion from the 101 to the 104 protocol is transparent, i.e. application data is passed through 1:1. Each of the three control stations is equipped with a redundant telecontrol transformer.

Used Products
ipRoute
Router for IEC 870-5-101 and IEC 870-5-104 protocols
start price 970,- €
Details...
Hardware
HEC
Compact controller mountable on a DIN-rail - specially suited for decentral applications
Details...